Eyebloc Webcam Cover for MacBook - Mosaic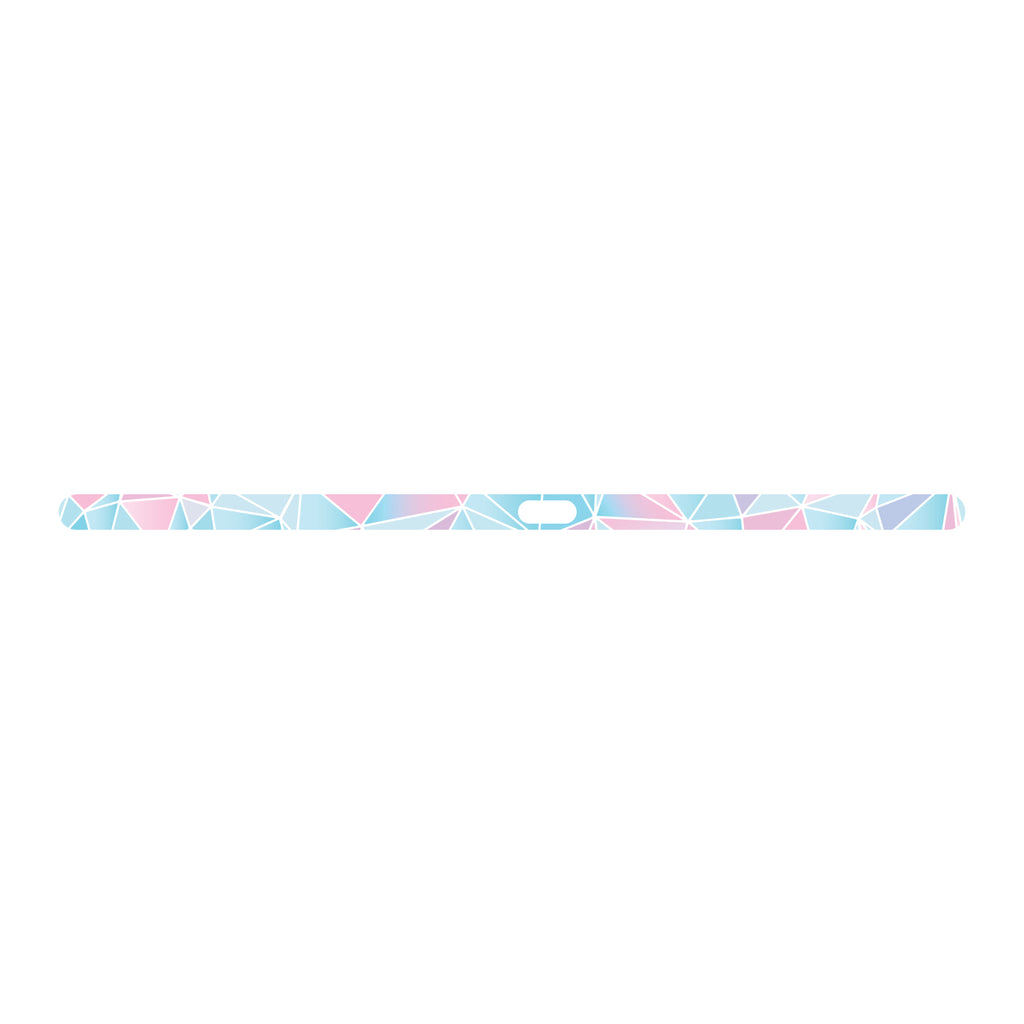 PATENTED AWARD WINNING DESIGN: Created for functionality while still being stylish enough to compliment your MacBook's minimalist look and feel; this webcam cover perfectly blends with your device's design for protection that's aesthetically pleasing.
MAGNETIC ATTACHMENT: Easily attaches to your MacBook using the built in magnets on your screen for a secure fit that you can open and close with the simple push of your finger.
SUPERIOR QUALITY CONSTRUCTION: Meticulously crafted using powder-coated high carbon stainless steel that rivals your MacBook's premium quality. Your computer isn't cheap, so why stick a cheap cover on it?
FULL LAPTOP CLOSURE: Our patented webcam cover is the thinnest on the market at only 0.005 inches thick. Made to secure your computer from hackers wherever you go; you can leave it on your camera with your lid fully closed while you travel.
EASY TO USE: Simply place the cover over your camera and use your finger to slide it left or right; opening and closing your webcam with ease for total control over your privacy.
Introducing the world's thinnest webcam cover designed exclusively for MacBook
Eyebloc for Macbook attaches directly to any MacBook using the laptop's built-in magnets and is designed for seamless closing.
Why do I need a Eyebloc Webcam cover for MacBook?
You should never have to worry about your personal devices betraying your privacy, but there is a current rise in the threat of webcam hacking. The Eyebloc Webcam for MacBook is a magnetic webcam cover designed to allow your computer to completely close. The patented webcam cover for MacBook is the thinnest webcam cover on the market and works directly with the internal magnets in your computer. To use, simply place the cover over your camera and slide the cover to expose your webcam.
Delivers peace of mind in the age of computer hackers.
None of the gunk and residue you get from tape or post-it notes.
While the Eyebloc for Macbook is specifically designed for MacBooks and MacBook Pros it will also work for newer laptops with built-in magnets.
Can someone really spy on me through my computer?
Yes! If you use a computer or tablet with a built-in camera, there's always the possibility of a hacker gaining access. In the worst-case scenario, this can mean a stranger watching you and your family's most private moments. Hackers have also been known to use cameras to steal passwords and other sensitive data.
Engineered for Your Macbook
An Eye for Design
Patented, sleek, Scandinavian engineering, made with powder coated high carbon steel.
Confidently Protected
Whether at home or your office, know that no one is watching you.
Control at Your Fingertips
To open or close your camera simply slide with your finger.
Why not use tape?
We used to use tape, but we invented Eyebloc because we didn't like to get gunk on our laptop, and we like to use our webcam to chat with friends and colleagues. So, we wanted something we could easily slide to the side when using the camera and remove without leaving gunk on our expensive equipment. Plus, the Eyebloc blends in with your MacBook and is the best looking webcam cover available.
Does the Eyebloc stay on while my laptop is closed?
The Eyebloc for MacBook is made from a super thin high carbon steel that allows it to remain attached to the computers' internal magnets while the lid is closed.
How does the Eyebloc Webcam Cover work?
Step 1: Place the cover over your camera and it will connect to your internal computer magnets.
Step 2: Simply slide with your finger to open and close the webcam.